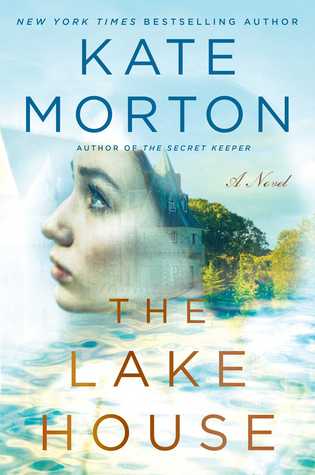 Publisher:
Atria Books
Pages:
593
Received:
Received a copy from Simon and Schuster Canada in exchange for an honest review
Release Date:
October 20, 2015
Buy From Chapters.ca
/
Buy From BookDepository.com
Goodreads Synopsis:
From the New York Times and internationally bestselling author of The Secret Keeper and The Distant Hours, an intricately plotted, spellbinding new novel of heartstopping suspense and uncovered secrets.
Living on her family's idyllic lakeside estate in Cornwall, England, Alice Edevane is a bright, inquisitive, innocent, and precociously talented sixteen-year-old who loves to write stories. But the mysteries she pens are no match for the one her family is about to endure…
One midsummer's eve, after a beautiful party drawing hundreds of guests to the estate has ended, the Edevanes discover that their youngest child, eleven-month-old Theo, has vanished without a trace. What follows is a tragedy that tears the family apart in ways they never imagined.
Decades later, Alice is living in London, having enjoyed a long successful career as an author. Theo's case has never been solved, though Alice still harbors a suspicion as to the culprit. Miles away, Sadie Sparrow, a young detective in the London police force, is staying at her grandfather's house in Cornwall. While out walking one day, she stumbles upon the old estate—now crumbling and covered with vines, clearly abandoned long ago. Her curiosity is sparked, setting off a series of events that will bring her and Alice together and reveal shocking truths about a past long gone...yet more present than ever.
A lush, atmospheric tale of intertwined destinies, this latest novel from a masterful storyteller is an enthralling, thoroughly satisfying read.
My Review:
Wow, Kate Morton truly knows how to bring two different storylines together to make an intriguing book with a mystery that will keep you wondering. I know that Kate Morton is able to bring together an intricately plotted story, but
The Lake House
was even more than I was expecting from this book.
The synopsis of the story truly does not nearly explain everything that happens in this heap of a book. I did have a few problems in the beginning really getting into the story, I just found that there was quite a lot happening right away. But I found there was a point in the story where all of a sudden I was invested in this mystery. So much happens throughout this story but everything and everyone is so intertwined with one another that the story is truly amazing.
I loved how throughout the story there are both of these storylines with many mysteries and it seems like when you guess one thing there is still so much more happening that will always keep readers on their toes. This mysterious property has so much to do and it really brings back many memories for both Alice and Sadie. I loved how putting these two women together helps them each get through some problems that they have been holding on to. The one thing that Kate Morton really shows in this book many times over is the power of family, and how supportive and helpful families are in tough times.
There are so many great moments in this story and I honestly was curious as to everything that was happening and I needed to know more of this mystery of the missing child and what actually happened that evening years ago. This story is definitely intriguing and you can tell that Kate Morton knows how to write a very enthralling and entertaining story. If you are looking for a story that will leave you satisfied in the end and you know these characters have truly found themselves, this is definitely the type of book for you!