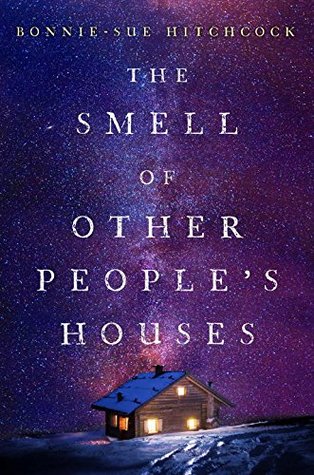 Publisher:
Wendy Lamb Books
Pages:
240
Received:
Received a copy from the publisher through NetGalley
Release Date:
February 23, 2016
Buy From Chapters.ca / Buy From BookDepository.com
Goodreads
Synopsis:
In Alaska, 1970, being a teenager here isn't like being a teenager anywhere else. Ruth has a secret that she can't hide forever. Dora wonders if she can ever truly escape where she comes from, even when good luck strikes. Alyce is trying to reconcile her desire to dance, with the life she's always known on her family's fishing boat. Hank and his brothers decide it's safer to run away than to stay home—until one of them ends up in terrible danger.
Four very different lives are about to become entangled.
My Review:
Wow, this book was a lot more than I was expecting, and in such a small little package. There is such a large story found in this book and it was so mesmerizing for me. This book connects four people together in such a short amount of time, and the way they all end up helping one another is what makes this story so beautiful.

I am not too sure on how to review this book because there is just so much that happens, Bonnie-Sue Hitchcock brings alive a tough time in Alaska. When I started this book I wasn't too sure if I would really get into, but as I continued and slowly got to know each of the characters better I was falling in love and I wanted to know how they would grow over the course of the time.

What I really loved about this story was how Bonnie-Sue Hitchcock writes a beautiful story about people dealing with some tragic situations. And yet this is also a story about the strength of family and how no matter how difficult a time you may be going through, those are the people that will be there for you in the end. This is the type of book that you really need to keep working with, don't give up on the story because you will find yourself falling for the characters, and wanting to see them come out on top.

I can't really talk about these characters without giving away too much information about everything that happens, but this book takes place over a year and readers see the characters through each season and watch how little by little each character changes and grows up. I think in some ways Dora was one of my favourites because she had such a substantial growth over the course of the novel.

This was a book I picked up because the cover just screamed out to me and the title was so odd that I knew I needed more information, and it is a book that I can see staying in my heart, it's just one that you need to invest yourself in and don't give up on.